Contact Us
If you have questions about the Ayo Membaca materials, you can contact us using the following addresses: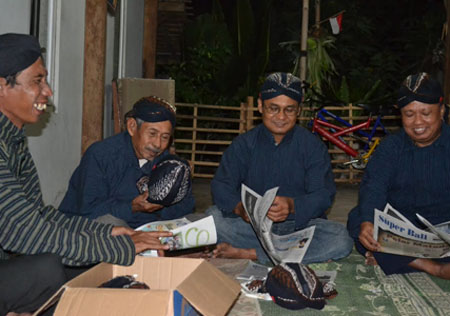 Email
Telephone
Postal address
seasia@intl-institute.wisc.edu
608-263-1755
Center for Southeast Asian Studies
Room 207 Ingraham Hall, 1155 Observatory Dr.
University of Wisconsin-Madison
Madison, WI 53706
Further information is available at the web address: http://seasia.wisc.edu.
Other links of interest for learning Indonesian
A set of twenty interactive lessons for developing listening skills based on popular Indonesian films is available at http://warungsinema.wisc.edu/. These lessons are designed for the intermediate to advanced level learner.
A three-volume set of grammar practice texts entitled, Asyik Berbahasa Indonesia, and a two-volume set of conversational practice texts entitled, Ayo Berbahasa Indonesia, are available from the University of Hawaii Press
http://www.uhpress.hawaii.edu/books.aspx.